Macs! MESSAGE-ON-HOLD
626 Oak Street | Eastman, GA 31023
1.800.277.MACS
FAX - 478.374.0711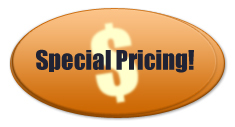 PACKAGE A: $40.00 per month per location.
Includes two program updates per year plus a Holiday Program each year.


PACKAGE B: $50.00 per month per location
Includes UNLIMITED UPDATES plus a Holiday Program.


ALL PACKAGES INCLUDE:
• 30 Day "Quit Anytime You Like Agreement
• The easy to use Macs! USB Message System with Flash Memory.
• A State-Of-The-Art Macs! Digital Message System
• Professional Script Writing
• Professional Voice Talent
• Broadcast Quality Studio Recordings
• Background Music
• Music Licensing Fees


Each message is customized specifically to your needs. Then, using professional
voice talent and licensed music, your customized on hold messages are crafted,
recorded and mixed in our state-of-the-art sound studio.

With other companies you could be locked into long-term contracts that are difficult to break without penalties and you could be using outdated technology that isn't user friendly.

Macs! Has a plan to suit your needs!
Macs! Has the latest technology!
PLUS .......

You can cancel with us at anytime! (But we know you will LOVE our service!)

We encourage you to shop around on price, contract terms and the technology of other on hold message companies... because we KNOW you'll be back.